The Tanner Ridge, Martindale and Hunt Valley Community Website:
A place to find information of concern to homeowners, residents and recreational users of our communities.

This site began from a need for the residents of our communities to organize and share information about how a commercial, industrial waste facility was allowed to operate on agricultural land and to pollute our environment.
<![if !supportLists]> · <![endif]>We are Central Saanich residents, farmers and recreational users who advocate for responsible farming and composting practices that benefit our valued agricultural land.
<![if !supportLists]> · <![endif]>We believe everyone has the right to clean, healthy air and to the enjoyment of home and property.
<![if !supportLists]> · <![endif]>We consider the quality of our shared airspace to be of paramount importance to our health, to our lives and to our property values.
How Did We Get Here?
- a stinky rabbit hole of a story -

2009: The Story Begins
The owners of a dairy farm in Central Saanich, Stanhope Dairy Farms on Old East Road, saw a great business opportunity. The Capital Regional District (CRD) was just developing a new mandate to divert food waste from Hartland landfill and needed an alternate destination.

So these dairy farmers sold their dairy quota and decided to build an industrial waste composting plant on their ALR property.


Great business idea! Processing smelly garbage would pay so much better.

There were a few hitches to overcome: Composting of off-site sourced organic material is a permitted activity on ALR land but only under certain conditions. Many levels of government, various acts, regulations, bylaws and zoning apply, including:
- Agricultural Land Commission Act
- ALR Use, Subdivision and Procedure Regulation
- Ministry of Environment's Organic Matter Recycling Regulation/ Guidelines
- Farm Practices Protection (Right to Farm) Act
- Agricultural Waste Control Regulation
- Central Saanich bylaws and zoning
- CRD bylaws and license conditions

So many bureaucracies and regulations, but not to worry! Their proposed new composting plant "proposed" to comply with all the requirements. That assurance was obviously extremely comforting to these government bodies!
The ALC "tacitly approved" this "proposed" compliance, but restricted the amount of fill that could be brought in to build the plant. So the former dairy farmers apparently "proposed" this to mean they could truck in many times
(by some extimates, 10 times)
the allowed amount, covering over 10 acres of previously viable farm land.
Back to the great new business idea: Who needs to farm when taking smelly garbage will pay so much better?
The nearby Central Saanich neighbours – farmers, residents and Lochside Trail users – were for some strange reason not as comforted as the regulatory bodies. But the Municipality of Saanich did close Old East Rd. to heavy truck traffic due to noise complaints and for road safety; the Municipality of Central Saanich, on the other hand, amended its Traffic Bylaw to
allow
heavy truck traffic to access the facility along Lochside Drive in spite of similar complaints and concerns. In fact, our municipality spent over $50,000. to widen Lochside Drive to accommodate the fill and kitchen waste trucks.
The ALC objected but did not act. Neighbours' complaints were lodged with Central Saanich Bylaw Enforcement but weren't acted on.

Meanwhile, presumably believing (but not confirming) that other governmental requirements were being met, the CRD issued a Class 3 Recyclers License to Stanhope in May 2011 to bring in 10,000 tonnes of compost feed stock. The conditions of this license, and the CRD bylaw under which it was issued, were apparently violated from the moment it was issued. Neighbours suffered severe odour, noise, dust and leachate problems and several formal complaints were made to the CRD, ALC and the Farm Industry Review Board (FIRB).
In December 2012, Central Saanich held a Public Hearing to amend its compost bylaw to allow 50% of compost produced on a farm to be sold, which would have meant big money to our enterprising former farmers. Under considerable public pressure, Council unanimously defeated the amendment and the bylaw continued to require that 100% of compost created must be used on the farm where it is produced, for the enrichment of that farm's land. But what could have been seen as a blow to industrial compost production apparently wasn't.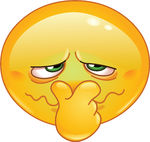 2013: The Year of The Really Big Stink

As early as January 2013, the CRD was already issuing written warnings to the operators about odour and bylaw non-compliance. Despite these obvious problems, in Feb. 2013 the CRD issued a contract to Stanhope to accept food waste from a local pilot collection program, an action the more cynical among us might see as a clear conflict of interest for the CRD. And this new waste garbage plant, now renamed the very green-sounding

Foundation Organics, was also accepting food waste from local businesses, grocery stores and cruise ships.

The resulting stink carried far and wide – well beyond the confines of the plant's boundaries, a limit set by the CRD's own bylaw. Residents from Lochside and Old East, to Tanner, Oldfield and Island View were treated to vile, putrid and, on many days, unrelenting stench. This air pollution went many kilometres beyond FO's boundaries and could even be smelled in Brentwood Bay. The odours affected thousands of people.

Memo to the former dairy farmers: There was a missed business opportunity - selling gas masks.

In March, the CRD issued a second warning, with additional odour control measures to be in effect within 60 days.

A Farm Industry Review Board hearing was set for May 21-24, 2013 to address three formal complaints against Stanhope's composting operation. It was unclear at that time to the FIRB whether they actually had jurisdiction in the matter, so they decided to postpone the hearing, presumably because the ALC had reopened its own investigation into whether this waste composting business was a legitimate farm practice under the ALC's own Act.

(Ed: On October 4, 2013 the FIRB dismissed the complaint against Stanhope, not wishing to entertain a complaint where it's alleged that the operations being complained about may not be a farming operation.)



The ALC was also in the picture. In May, that agency issued an order requiring the operators to provide documentation which, according to the ALC, was never provided.

This request was repeated in June, and again there was no evidence of compliance.






Where were our Mayor and Council?

Central Saanich's own bylaws and zoning have required all along that 100% of the compost produced by this plant be used on FO's land. FO's license allowed it to take in up to 10,000 tonnes of CRD kitchen waste each year, plus there was all the waste from the over 200 cruise ships that dock here each season, and from the grocery stores and other businesses.

Wait a minute: How could a farm the size of Stanhope use all that compost?



Central Saanich "monitored" this activity for over a year but did not act. (

Ed: Not until September 2013) Mayor Bryson was questioned on this many times at Council meetings but claimed "in-camera" privilege and declined to answer.
























The Human Worms Turn
ed
Residents started to take action: They began to write letters to the CRD, filled in the online complaint form, wrote letters to the ALC, Central Saanich's Mayor and Council and VIHA, and sent letters to the editors of the Peninsula News Review and the Times Colonist.

A couple on Tanner Ridge created and mailed a
Stop the Stink
flyer to 800 of the 1033 households in three postal routes on Tanner Ridge, informing residents about the cause of the stench and urging them to make their complaints known. Others began speaking to the media, canvassing neighbours to sign a petition that quickly gathered 262 signatures, and a group of concerned citizens got together to form a Steering Committee to do research and plan strategy. This website was set up, and an email list to communicate with and inform neighbours began to take shape.

Responding to the ever-increasing mass of complaints (so many that their system was overwhelmed and a new computerized tracking form was developed), the CRD issued a number of "warnings" to Foundation Organics to stop creating the stink, but didn't act until August 1
st,
2013 when it suspended its pilot waste collection contract with Stanhope/FO. The main issue was the violation of its Compost Bylaw 2736 – the one that requires that odours from this plant must not travel beyond its boundaries.


The CRD had finally been forced to do s
omething.
The waste plant's lawyer wasn't happy; he complained and seemingly threatened that the CRD would be hit with a "whack of money" in costs if his clients didn't get their way.
And we know that this meant ALL the citizens of Greater Victoria – through the CRD – were being put on notice financially. So much for this being a local issue confined to a part of Central Saanich.



Health Concerns Became an Issue



But the complaints about the odours, air pollution, massive truck traffic and leachate issues continued. Now the community began to become concerned about the many health issues that were surfacing. Keating Elementary School is just a little over a kilometre away from the garbage plant. Residents began asking difficult questions – the very questions authorities apparently hadn't considered: What's in the plume? Aren't some of these compounds carcinogenic? Why haven't the off-gases been tested? Are our recorded and increasingly worsening cases of asthma, "compost cough," inability to sleep at night, cognitive problems in our children, stinging eyes and nasal/throat passages, etc. all due to what we're breathing in as a result of this apparently-fouled air?

Was the CRD's Action Enough?
What the CRD did was less than a half measure: They didn't cancel FO's recycling licence. So it remained business as usual. Then, on August 20, amid mounting pressure, the CRD conditionally suspended FO's Recycler License for 30 days.
Neighbours very soon began reporting that the truck traffic carrying food garbage to FO had slowed, but not stopped. CTV News even recorded a truck delivering food waste while CRD officials and the police stood and watched. One of CTV's reporters, while onsite, referred to the smell as "truly overwhelmingly putrid." In mid-September, a couple of Tanner Ridge residents lobbied one of the trucking companies, Tervita, and received confirmation that this company would finally stop its deliveries of cruise ship food waste to FO.
The Saga Continued
One of the parties in FO owns
Finish Line Trucking
, and this company's trucks appeared to be continuing to deliver food waste to the plant during the suspension; later
Organico
trucks (another related company) were observed also doing so.


Question: When is a CRD "suspension" not a suspension?
Answer: When it's ignored by the other party.


The 30-day "suspension" came up for hearing, but the decision wasn't expected to be available until early October. The industrial plant's operators requested not only the lifting of this so-called suspension, but that they be given the go-ahead to institute a new, improved plan to allow them to almost double the amount of legal waste inputs, up to 18,500 tonnes.


Sure, why not?
We had lots and lots of comfort, based on their past and ongoing behaviour, that these operators would do way better in the future. Well, comfort that they'd do better financially certainly; in other ways, maybe not so much.


Things Started to Move as the Community Moved


On September 3, over 150 residents crowded a Central Saanich Council Meeting, asking for help and demanding action. Our community representatives spoke eloquently and there were many questions directed at our local government. Our Mayor and Council responded by passing a few motions, including the sending of a letter to the CRD, requesting that the CRD be responsible for composting kitchen waste.

On September 25, 2013 the District of Central Saanich filed a Notice of Claim in B.C. Supreme Court against Stanhope Farms and Foundation Organics, claiming that compost sales were taking place in contravention of Central Saanich regulations.

Also on September 25, about 100 residents attended the CRD's Environmental Services Committee Meeting. Again, our delegates
(including Central Saanich Councillor Cathie Ounsted) spoke clearly and passionately about the strain this has put on our community. That Committee voted to stay the course on interim waste management until its next meeting in late October. Later that evening, close to 300 concerned people attended the Central Saanich Town Hall.
On October 2, 2013, there was a class-action lawsuit meeting held to provide an overview of the process and to gauge community support for the Notice of Civil Claim filed against Stanhope, Foundation Organics and Finish Line Transport.

On October 7, 2013 close to 130 residents attended the Central Saanich Council Meeting to express their concerns about Stanhope Farms' "apology" letter to the CRD and Central Saanich Council, an apology which asked for a collaborative process going forward, but neglected to include
the community
.

On Oct. 11, the CRD denied FO's appeal and ordered the plant's operators to remove all existing compost from within their building by October 25. Instead, the plant's operators launched a Judicial Review of the CRD decision with the B.C. Supreme Court.
On October 15, close to 130 people attended a Multi-Agency meeting at our Municipal Hall, and heard from the ALC, the CRD and Island Health
.

Then, on October 25, the ALC ruled that Stanhope/Foundation Organics was engaged in an unauthorized non-farm use of the property. Between the legal action started by the Municipality, the complete suspension of the Recycler Licence and the ALC weighing in so clearly, it seemed that this industrial composting operation would be relegated to history.

The waste operators and their lawyer weren't ready to throw in the towel, in spite of three government bodies/agencies and the community solidly against their business model. On November 6, FO submited a Revised Operations Plan to the ALC, effectively stalling further action by that agency. From November 18 to 21, the B.C. Supreme Court heard the plant's appeal of the CRD decision, based on their complaint that the process the CRD used in suspending their licence was unfair. And on Novemer 29, the ALC requested more information from FO in order to assess its Revised Plan.


And so ended 2013,
the Year of the Really Big Stink.
What Happened in 2014?
The year started with great hope for the thousands negatively affected by the actions of "a select few." On January 9, the ALC sent a strongly-worded letter to Foundation Organics, requiring documentation and a response by January 16. On January 20, our Mayor and Council wrote once again to the CRD, reaffirming Council's position that the CRD be responsible for treating kitchen waste. And also on January 20, Justice Steeves of the B.C. Supreme Court denied FO's appeal of their licence suspension, finding that the CRD had
not
treated the operation unfairly or unreasonably, and awarding court costs to the CRD.

On January 31, the ALC stood by their line in the compost and issued a Stop Work Order, requiring FO to immediately cease bringing in materials except for needed farm inputs. The SWO also required the operators to provide the ALC with all the information previously requested. In March, FO did finally provide some documents to the ALC, yet seemed to ignore the ALC requirement that only needed farm inputs could be brought onsite. Then, on March 30, Foundation Organics filed its appeal of the Stop Work Order - an 11th-hour move.

That appeal of the Stop Work Order was heard here in Victoria by a panel of ALC Commissioners on June 19. Our communities of Martindale, Hunt Valley and Tanner Ridge turned out to support the Stop Work Order and to urge the ALC to uphold it, and to support the presentations by the interveners: the CRD, the District of Central Saanich, the immediate neighbours of Stanhope, and the Tanner Ridge Community. The ALC issued a Variance to the Stop Work Order, listing many conditions, including more than "organic" reporting of inputs, etc. We wait now to see what will happen, and for the Environmental Services Committee to decide on a rational, public waste operation to cover the entire region. But we can't wait silently: We must keep our representatives and the public aware that we will see this through.
2015 and The Power of Community
This story and timeline show that nothing that will benefit the health and comfort of Central Saanich residents happens without people – lots of people – taking action. Well o

ver 2000 complaints have been filed (and continue to be filed) with the CRD, hundreds have attended agency meetings and court and appeal hearings, and many have written letters to our politicians and to the newspapers. Even more respectful, reasonable and persistent community action is needed.

We have to remain vigilant and prepared to act again and again to protect our interests and our farmland. We have the right to clean, healthy air and to the enjoyment of our homes and property. Sign up for email updates and check our Home page for what's happening and how to become involved.

And ask yourself: Do I want another otherwise-beautiful summer spent indoors, with my doors and windows closed,
because I can't breathe the foul air created by one former dairy farm which had a better business idea?
Let's keep climbing out of this rabbit hole.